About the initiative
At HALO, we believe in the power of angel investment to drive innovation and economic growth. It is a comprehensive initiative aimed at catalyzing angel investing in Tunisia's startup ecosystem by equipping Business Angels with the skills and support they need to successfully source a deal flow and close deals.
HALO is a project implemented by Smart Capital in partnership with SPARK, and funded by the European Union, as part of the "From Innovation to Creation" program.
Partners

What We Do
Supporting Business Angels throughout their investment journey within the Tunisian startup ecosystem
Train

We provide specialized training and capacity building to equip Business Angels with the skills and knowledge they need to make informed investment decisions.

Connect

We facilitate connections between Business Angels, startups, and key players in the local and regional ecosystem, fostering collaboration and deal flow.

Assist

We offer guidance and support throughout the investment process, from due diligence to deal closure, ensuring a smooth and successful experience for Business Angels.

Co-finance

We enhance the value for money for Business Angels by providing complementary equity-free tickets to selected startups.
Halo
The Business Angel Activation Program by Startup Tunisia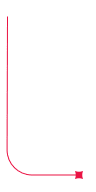 Together, we can shape the future of entrepreneurship in Tunisia.
Are you passionate about supporting Tunisia's dynamic startup ecosystem? Join us as a Business Angel and make a difference! We welcome both experienced angel investors and those new to angel investing.
Join us